Current News
Please click here for a leaflet on how to look for and treat your child if they have had head lice.
Click here for the letter sent regarding safeguarding and attendance.
We are delighted that we have been awarded The Basic Skills Award for the second time. We were re-assessed after three years. You can read the report in Statutory Information. Well done to all the staff and the children.
We are delighted to have received our OFSTED report.
Please click here to view it.
Letter regarding OFSTED report.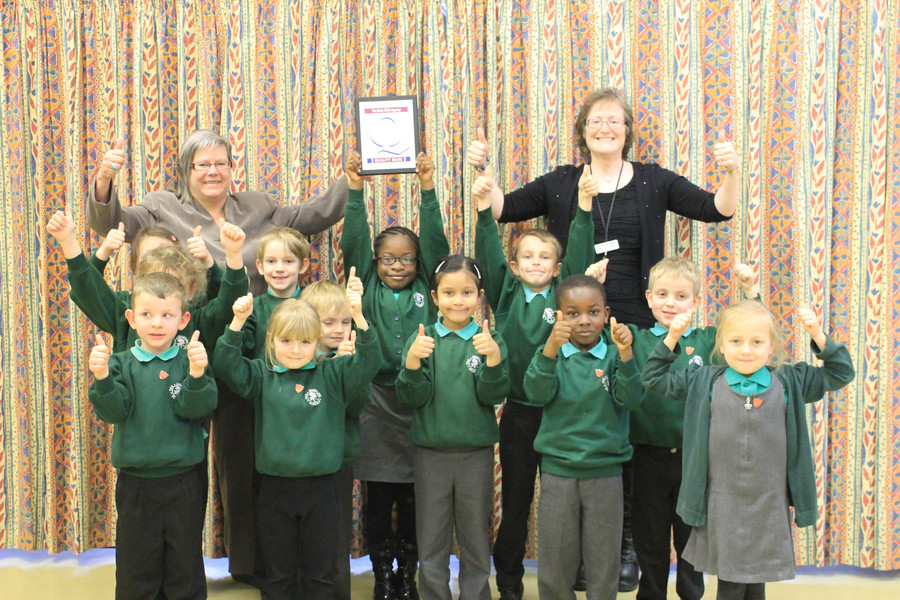 We were delighted to be presented with our plaque for achieving the 'Quality Mark for Basic Skills' this week in assembly. The children all performed their favourite story.
The plaque was presented to the School Council by Mrs Nicholson.
QUALITY MARK for Basic Skills
We are delighted to inform all parents and carers that our school has been awarded the Basic Skills QUALITY MARK. This is an award that celebrates and supports continuous improvement in literacy and numeracy, and recognises our provision of the practice and performance these subjects. It proves that we have demonstrated a whole school approach to improving standards, with evidence of the impact of its approaches. The Assessor spent Tuesday in School, observing and meeting people.