Maths
Maths
Each classroom has a number rich environment. There is a Learning Journey in each room that children are encouraged to refer to. It reminds them of what they are learning, top tips and vocabulary that they need to remember.
Maths homework is linked to the lessons taught that week and parents are asked to help with this and their progress. Children also have half termly targets e.g number bonds, tables, telling the time etc.
Children are encouraged to use their learning partners to discuss maths problems and to explain and justify their workings and answers.
Click on the link below for games to help: (some of these you will need your passwords that have already been sent home)
http://www.ictgames.com/10pipe.html
http://www.ictgames.com/save_the_whale_v4.html
Our children use different support materials to help them learn including dienes apparatus, cubes, counters and Numicon.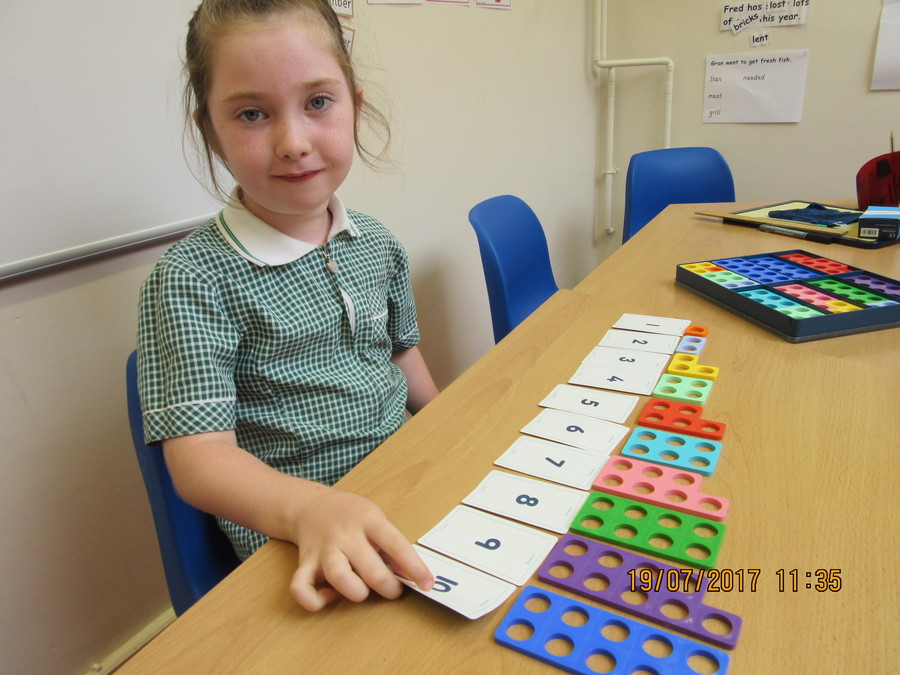 Click here for everyday activities that you can do with your child at home.
Some more good ideas for helping your child learn.
Click below for our policy on Numeracy and important information to help your child at home.
(this is in the process of being updated)